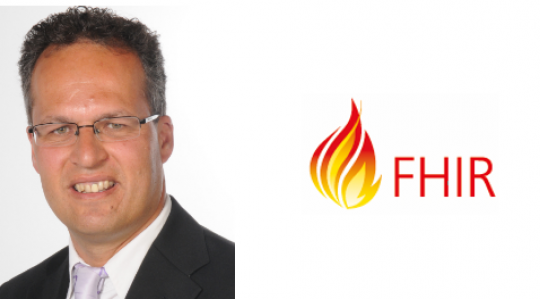 Rene Spronk at Hospital Days 2016
HL7 Hrvatska je ponosna najaviti predavanje g. Rene Spronka "FHIR - Sparking innovation in Health Information Sharing" na konferenciji Hospital Days 2016! Rene je dugogodišnji član HL7 Inc, HL7 UK i HL7 The Netherlands te jedan od vodećih stručnjaka za HL7 normu na globalnoj razini. Pozivamo sve naše članove, kao i cjelokupnu javnost i sve koji se bave informatizacijom zdravstva, da ne propuste priliku upoznati se s Reneom i čuti najnovija saznanja iz područja interoperabilnosti!
Title: FHIR - Sparking innovation in Health Information Sharing
Speaker biography :http://ringholm.com/en/rs_about.htm
Summary: The sharing of electronic health information is an ever
increasing requirement. The HL7 organisation has created a number of
widely implemented standards for the exchange of health data during the
past 30 years. The latest HL7 standard is FHIR - a standard for the
exchange of health data which is based on modern principles and
technologies such as used by Facebook, Google et.al. and which is
uniquely suited to be used as a standardised API for healthcare
applications.
This presentation covers the origins of the FHIR standard, an overview
of its core characteristics, example projects (SMART - a FHIR based App
Store, FHIR usage in the United Kingdom), the relationships between FHIR
and HL7 v2/v3, and why FHIR will have an impact on almost all health
information sharing projects.