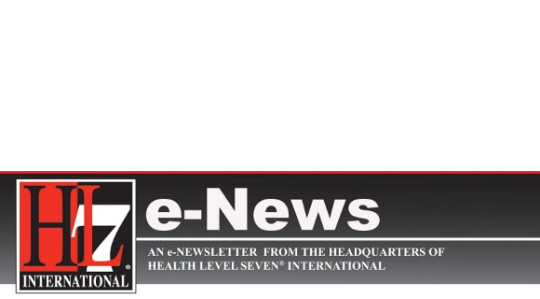 Expanded Members-only Benefits and Streamlined Membership Levels
We're excited to announce a suite of exclusive new benefits for HL7 members with an expanded focus on implementation resources. We have streamlined our membership levels and associated benefits to reflect this expanded focus on supporting not just those who develop healthcare standards, but those who implement them.
Streamlined Membership Levels
Along with the current membership levels (Individual, Organizational, and Benefactor), we are introducing Gold membership, a premium offering for organizations who seek a higher level of support for HL7's contributions to healthcare, along with more voting influence and greater benefits from membership. HL7 will still offer the Health Professional and Student membership categories.
New Services Help Solve Implementation Challenges
The new membership benefits are the result of extensive dialogue with our members, aimed at understanding how HL7 membership can provide tangible value to your organization. In addition to current benefits, members receive the following:
Immediate access to all HL7 standards as they are released (non-members have to wait three months).
Free Member Advantage webinars offered regularly on hot topics in healthcare interoperability.
Discounts on training to develop your staff skills and make sure your organization stays on the cutting edge of healthcare IT, including:

Discounts on online and computer-based certification testing.
Free and discounted offerings on HL7 webinars, both live and archived in the newly launched Educational Portal.
Opportunities for free tutorials seats at working group meetings for Gold and Benefactor members.
Discounted on-site training for Gold and Benefactor members.
No deadline for Early Bird discounts for Benefactor members.

Help Desk with professional support staff to get the support you need to lower development costs by resolving implementation challenges.

The recently launched program on the Clinical Document Architecture (CDA®) and the Consolidated CDA (C-CDA®) is free to HL7 members. This pilot will last six months and will likely be expanded to include other standards topics.
Starting in 2014, user groups will provide opportunities for peer learning and collaboration with other leaders in healthcare IT.
Case studies give members the opportunity to promote implementation case studies as webinars or in written format hosted by HL7 (available to both Gold and Benefactor members).
More Good Things to Come
Stay tuned—we plan to continue adding new benefits, including more tools and resources to make implementation easier and more effective. The Board is currently exploring a conformance testing pilot. Look for more information on this later this fall.
Thank You for Supporting HL7!
Thank you for your continuing support for healthcare interoperability. Your membership helps advance the evolution of healthcare by enabling us to make our standards available to new stakeholder groups around the world. It also enables you to influence future standards development, and gives you access to information and resources that help you cut through industry hype for more effective strategic decision-making.
Questions?
For details on the membership model, check out this chart. If you have questions, see the FAQ.
HL7 is hosting a free webinar on Tuesday, October 8 at 2 pm ET to answer questions about the new membership services. Registration is available atwww.HL7.org/events/webinarseries20131008 . For details on the webinar, see www.HL7.org.
If you still have questions or concerns, or to renew your membership, please contactmemberinfo@HL7.org.
Sincerely,
HL7 CEO Dr. Charles Jaffe, MD, PhD