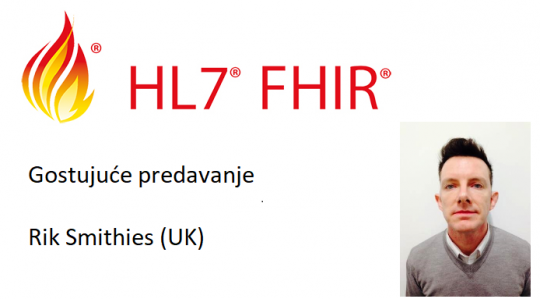 IDMP is on FHIR - predavanje
Rik Smithies - Technical Chair HL7 UK U ovom gostujućem predavanju, Rik će nas provesti kroz FHIR novosti.
O predavaču:
"Rik is Technical Chair of HL7 UK, and a leading FHIR expert and trainer, active in clinical informatics for over 20 years.
He is the primary author of the FHIR resources that implement IDMP.
He consults for European and US pharmaceutical industry regulators, and was the lead modeller for IDMP itself (ISO 11615)."